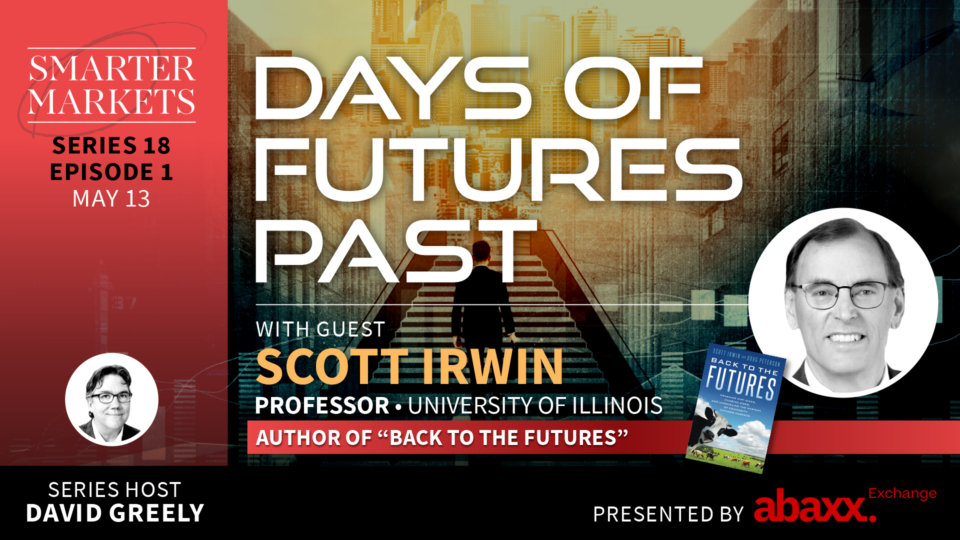 This week, we kick off our new series, Days of Futures Past, where we will be talking with the people who built these markets and those who know them best as we explore the lessons we need to make our commodity markets ready for the future.
Our first guest is professor and author Scott Irwin. Scott is the Laurence J. Norton Chair of Agricultural Marketing at the University of Illinois and the author of Back to the Futures: Crashing Dirt Bikes, Chasing Cows, and Unraveling the Mystery of the Commodity Futures Markets.
SmarterMarkets™ host David Greely sits down with Scott to discuss some of the lessons of the past that we can use to build commodity futures markets that survive, flourish, and remain the beating heart of our economy.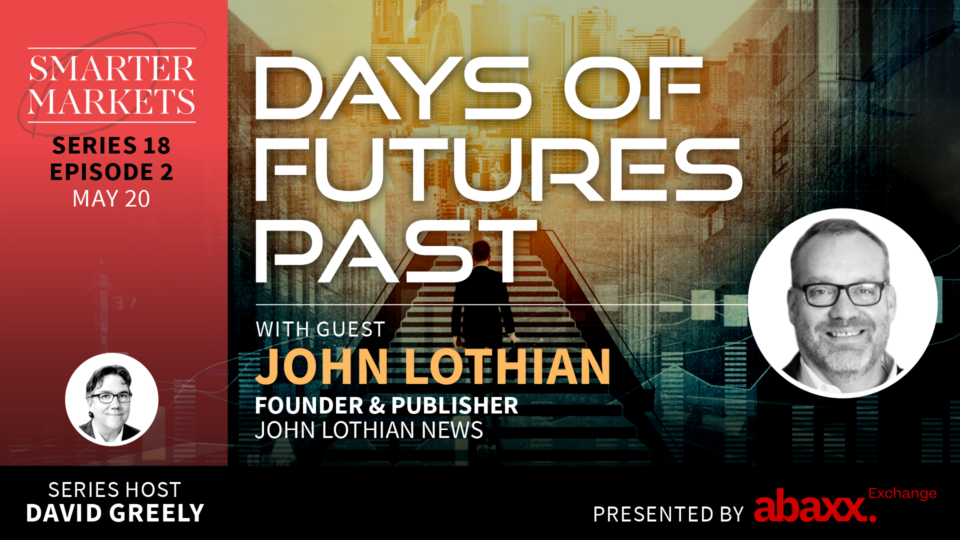 In the second installment of our Days of Futures Past series, we welcome John Lothian into the SmarterMarkets™ studio. John is Executive Chairman at John J. Lothian & Company and Founder & Publisher of John Lothian News. SmarterMarkets™ host David Greely sits down with John to discuss the people and times that created the modern futures exchange in Chicago.